Last weekend, Skateboard Scotland held their annual Street Championships at The Loading Bay, Glasgow. Kerr Melville was there to document it, check the gallery below featuring; Peteylil, Ross Zajac, Tom Shimmin, Ollie Jones, Charles Myatt, Alex DeCunha and Lorn Geddes.
All Photos: Kerr Melville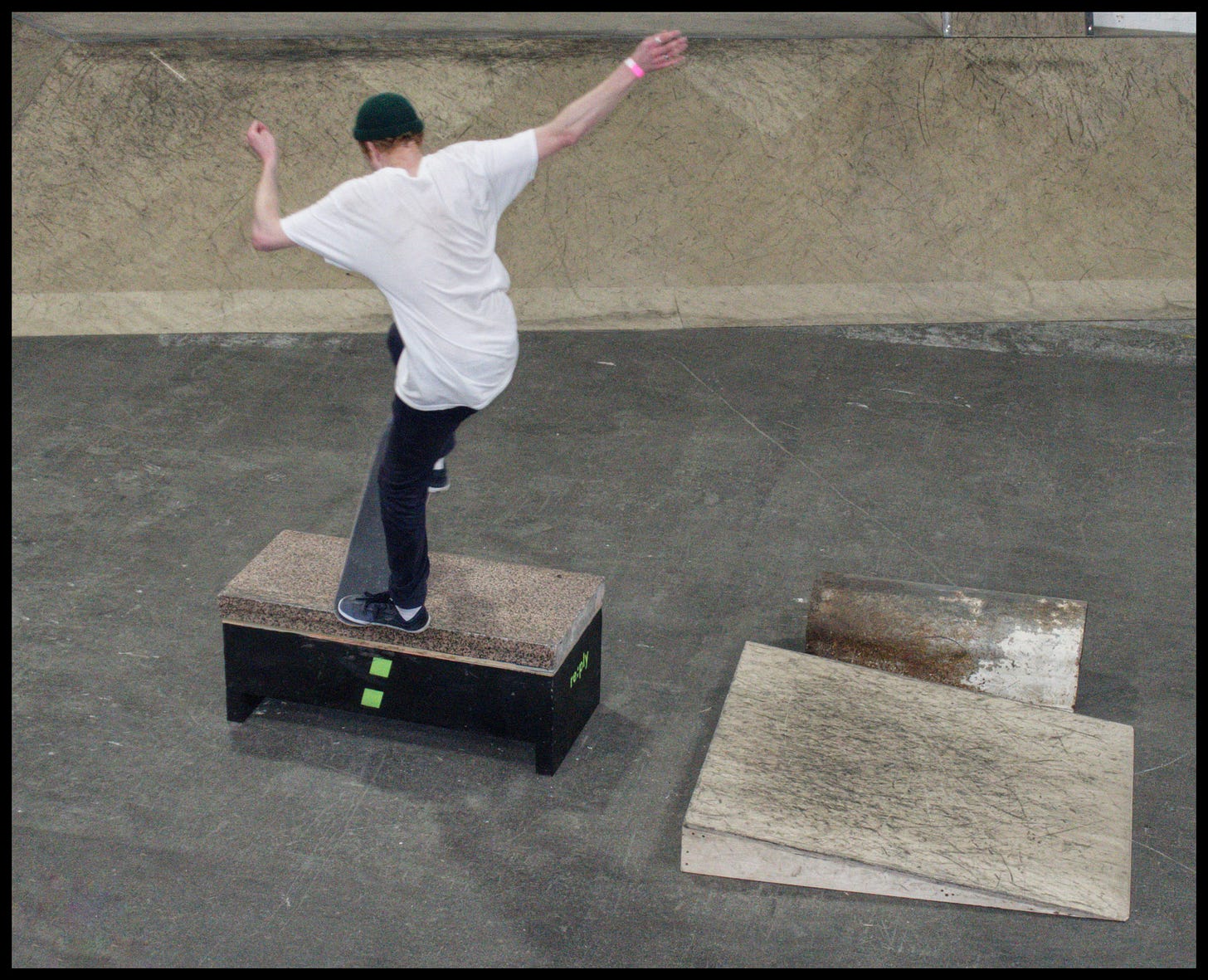 Peteylil | Backside Bluntslide
Ross Zajac | Frontside Nollie Switch Crook
Tom Shimmin | Front Blunt
Ollie Jones | Boneless
Ross Zajac | Frontside Feeble
Charles Myatt | Kickflip Footplant
Alex DeCunha | Feeble
Lorn Geddes | Crooked Grind
Enjoy reading this post? Subscribe to our newsletter to receive these articles straight to your inbox, as well as early access to zine releases, weekly roundups of clips you may have missed, and throwback posts! 👇
Share this post with your friends!