Here's what you might have missed on the site this week;
Kerr Melville's photographic recap of the Scottish Street Champs last weekend at the incredible looking Loading Bay park,

The second edit in Harry Seward's A VX Summer series, this time featuring the crew around Cornwall and Wales,

Alex Sorgente's properly ATV Raw Ams part,

The latest in our email-exclusive Extended series is an article on Blood Wizard's recently released The Occult Part Three, (previously we released The Brilliance of Toy Machine, and Madness' Mind Trip Tour Video,

Riley Kozerski's excellent People's People part,

Collapse's tour of Belgium hitting up the amazing Mechelen DIY along with loads of cool street spots and parks,

and Lewis Royden's great thought-provking article on mental health.
Baghead Crew's Funeral video - Out Now!
The premiere for Baghead Crew's final video, Funeral took place this weekend in Sheffield! Here's your heads up to get your copy - full details below 👇
Full Length UK Independent Skateboarding Video by Forde Brookfield.
Including footage from Supra's Rise & Defy tour, filming trips for Heroin's Earth Goblin video + Deerman's visit to the UK!
Featuring:
Deer Man Of The Dark Woods, Myles Rusforth, Dead Dave, Ben Grove, Dan Cates, Denver Adams, Sam North, Jazz Wade, Mike Simons, Sebastien Batty, Rasheed Osman, Tom O'Driscoll, Izaac Cruikshank, Pete Jamieson, Craig Questions, Stephen Malet, Jim Spencer, Tom Penny, Chad Muska, Clint Walker, Lizard King.
Click here or the image below to buy!
Here's the trailer -
Have a read of our interview with Forde about Deerman's UK trip.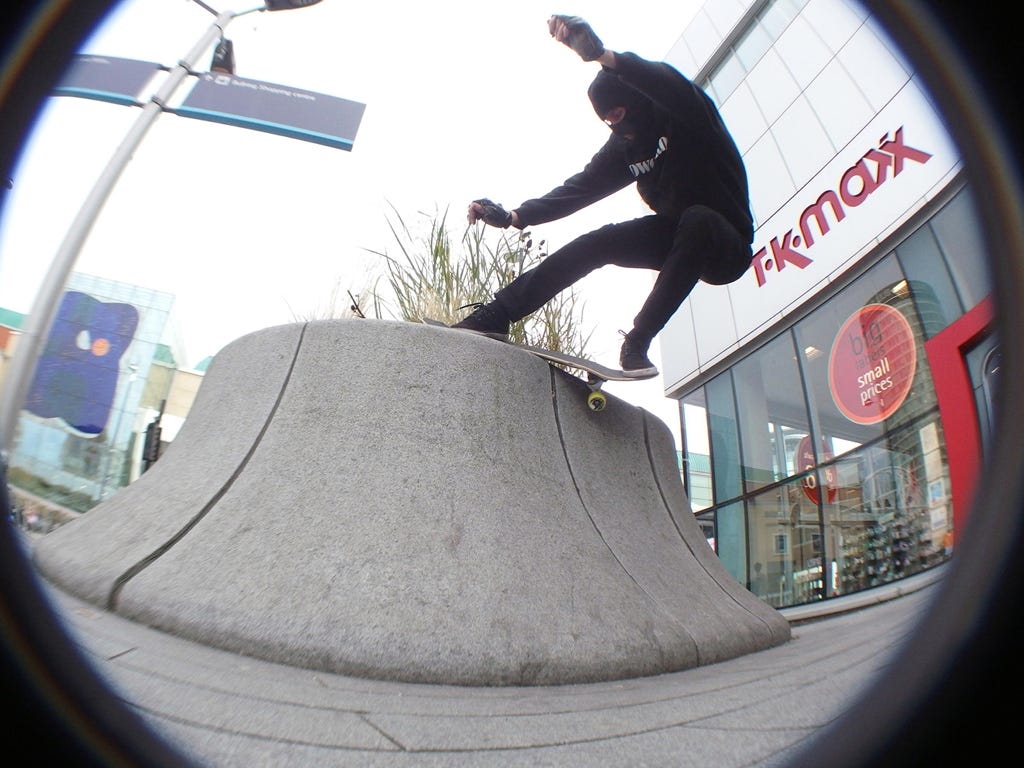 Extended: Blood Wizard's The Occult Part Three
Waited a while for this one! The third part in Blood Wizard's The Occült series sees personal favourites Tristan Rennie and Kevin Kowalski put out excellent full parts!
Tristan Rennie kicks things off with a pool-heavy part; dude is so solid skating those things… Not many can noseblunt / grind better than than him in a pool. He puts together some great lines - frontside rockslide, backlip over box and light, frontside feeble to fakie over the stairs - frontside 5050, smithbash, backtail shove. A couple of the tricks in the section remind me of his Raw Ams section (which made our years best list last year) and he even hits the roof at Leeside, backside.
Throughout the video, Chris Gregson continues to prove his the best follow filmer; Tristan's opening skatepark line and Kevin's multiple lines around Burnside and his backyard facility are particularly great.
Kevin Kowalski continues to get better with age, this time focusing on extended sections in a couple of locations - namely the newer bits at Burnside and his own park, putting together some great lines at each. Each of Kevin's staple tricks are seen a couple of times; Judos, fastplants, awkward grinds including maydays, fakie 5-0s, sugarcanes and feeble fakies, various inverts and a couple of backside bonelesses that couldn't be more different - One off the step-up at Burnside, and one dropped into sugarcane!
Is Kowalski the world's best fullpipe looper at this point?
Riley Kozerski's People's People Part
Excellent new section from Riley Kozerski in Brandon Cortez's People's People video - proper feeble / losi mastery in this one!
Above the Pain Barrier by Lewis Royden
An incredible, thought-provoking and timely piece from Lewis Royden centred around mental health - Click the image below to read!
Collapse Skateboards' Tripel Tour Video
The Collapse team on tour around Belgium. Featuring Hugo Westrelin, Matt Débauché, George Poole, Gaëtan Ducellier and Romain Covolan. Filmed by Alberto Scattolin and Greg Poissonnier.
Alex Sorgente's Raw Ams Part
Fakie master Alex Sorgente takes it to all kinds of terrain in the latest in Independent's Raw Ams series.
Benny Voges and Camdon Davis at I-Punkt Skateland, Hamburg
In case you missed it last week, here's the second edit in our occasional series from Benny Voges and crew over in Hamburg! Benny and Camdon Davis session the I-Punkt bowl. Filmed by Timo Schroder.
A VX Summer Tape 02
Harry Seward published the second edit in his VX Summer series, this one featuring Ryan Price, Pete Carron and Jonny Adams around Cornwall and Wales!

Scottish Street Champs 2020
Last weekend, Skateboard Scotland held their annual Street Championships at The Loading Bay, Glasgow. Kerr Melville was there to document it, check the gallery below featuring; Peteylil, Ross Zajac, Tom Shimmin, Ollie Jones, Charles Myatt, Alex DeCunha and Lorn Geddes.
All Photos: Kerr Melville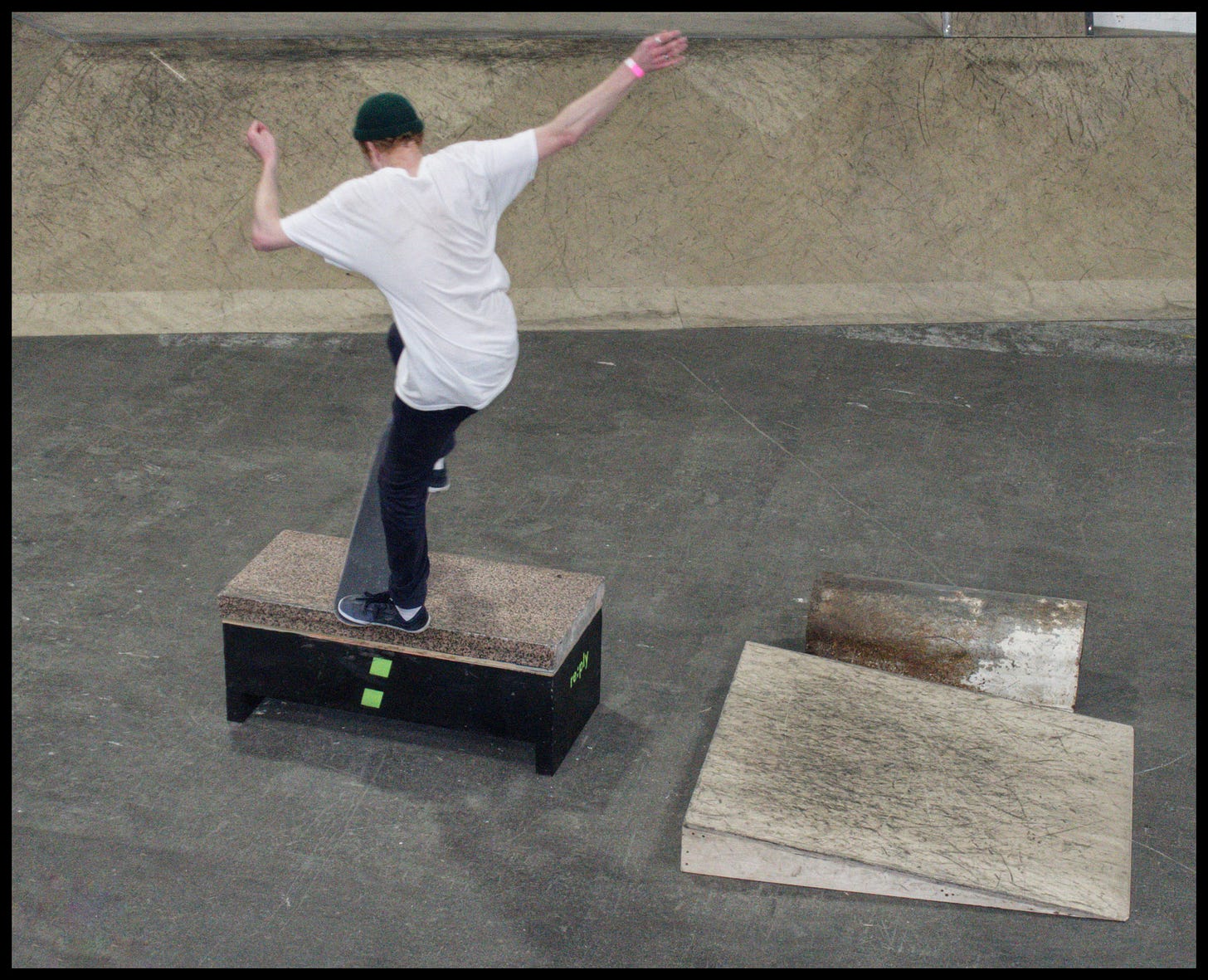 Peteylil | Backside Bluntslide
Ross Zajac | Frontside Nollie Switch Crook
Tom Shimmin | Front Blunt
Ollie Jones | Boneless
Ross Zajac | Frontside Feeble
Charles Myatt | Kickflip Footplant
Alex DeCunha | Feeble
Lorn Geddes | Crooked Grind
Enjoy reading this post? Subscribe to our newsletter to receive these articles straight to your inbox, as well as early access to zine releases, weekly roundups of clips you may have missed, and throwback posts! 👇
Share this post with your friends!